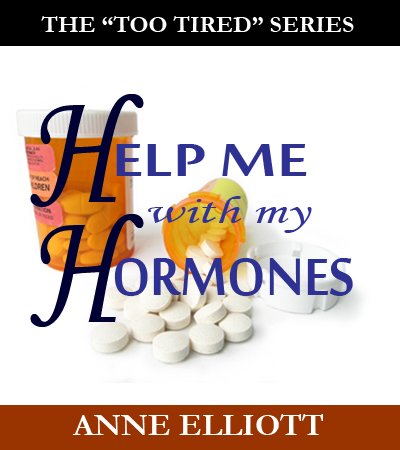 This book emphasizes the replacement of hormones.
Even if you don't think you'd ever want to use medication or alternative medicine to treat your fatigue, I hope that you'll read this book. Understanding its principles will help you make sense of the practical suggestions you'll read elsewhere in the "Too Tired" series.
This 84-page overview to hormones and hormone replacement answers common questions like:
Is it safe to supplement with cortisol?
Is it absolutely essential to supplement cortisol in order to overcome fatigue?
Since my body will become somewhat dependent upon any hormone supplementation I take, is it worth it?
How can I use medications and "natural" supplements safely and wisely?
What must I do to overcome fatigue if I want to avoid using any medications or supplements?
You'll discover answers for hormone problems such as adrenal fatigue, thyroid problems, PCOS, fibromyalgia, and more.
The book contains several "Action Guides" to help you fine-tune your plan to overcome fatigue.
One reader said, "It helped to have such a systematic approach to a more healthy and energetic life."